Jilani and Asuncion Consulting Engineers (JACE) brings you tomorrow's engineering today!
With over 75 years of combined industry experience, we provide professional Mechanical and Electrical systems expertise in the building services industries in Ontario and Michigan.
Our team provides services in:
Building Condition Study
Building Design
Construction Administration
Equipment Auditing
Forensic Engineering
Tender Documentation Preparation
We strongly believe that the key to our company's success lies in listening to our customers, understanding their needs and providing the most efficient and cost effective solutions. We keep your commitments, time and budget in mind by placing an emphasis on coordinating accurate drawings at every stage of design and construction, and minimizing the number and impact of change orders. We provide savings by design by employing Integrated Design process and Workshops.
Today, the Architecture, Engineering and Construction (AEC) industries are moving towards sustainability and Life Cycle Cost (LCC) considerations. We at JACE are committed to promoting sustainable and environmentally conscious designs by incorporating LEED (Leadership in Energy and Environmental Design) green building concepts into all of our projects, respective of a LEED Certification requisition by owners.
We are dedicated to incorporating and utilizing the latest advancements in our field. With members of our team having several years of experience with Building Information Modeling (BIM), we are proficient with the tools and techniques required to complete projects using BIM.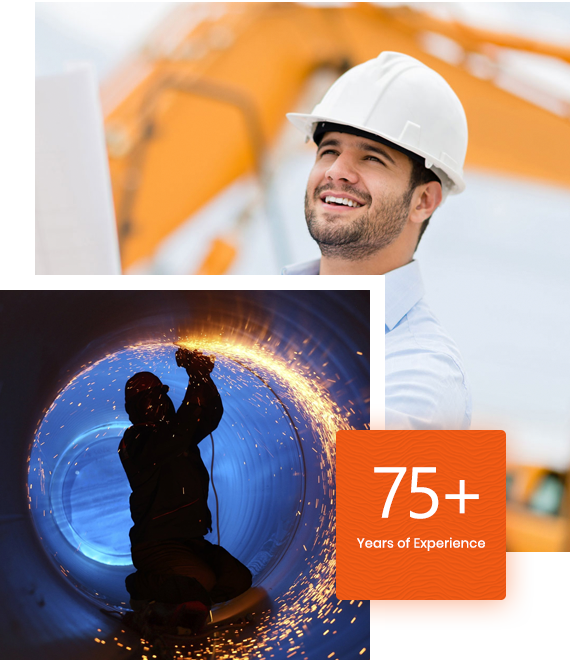 Manufacturing dealings, distributing quality.
Our success as a Mechanical, Electrical, and Plumbing Engineers and consultants depends on our client's – Architect and Building owners success. It is, therefore, our objective to develop lasting cordial relationships by being their "partner in Success". We do this by meeting or exceeding their expectations, while maintaining a motivated workforce.
Create. Augment, and sustain.
Improve indoor environment to reduce operating cost of the building and increase workers health, productivity and disposition by improving indoor air quality, lighting and efficient plumbing.
Only our greatest will do.
As building design professionals, we feel that we can never put enough effort, attention, and dedication to getting it done right. We commit ourselves to quality engineering before profit, using best available technologies. Using proven methods and processes (best practices) and employing skilled, competent and motivated workforce and to be honest, just and fair.
High performance, high superiority.
Our senior management employs a hands-on approach to all projects and is committed to providing exemplary service, early in the design phase we take lead in understanding the client's needs and establish the scope. A dedicated project manager assumes responsibility of progress in the design and achieving project landmark deadlines. Each discipline (Electrical and Mechanical) has a nominated Responsible (Lead) Engineer who is responsible for not only the design and CADD aspect but is also responsible to get the design peer reviewed before issuing for tender.
Our designers realize the need and importance of continuous on-going coordination between disciplines and Architect during design, and that it is paramount in minimizing costly change orders during construction. We produce coordinated, measured and value engineered designs and tender documents.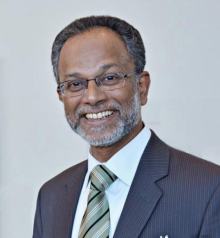 Mohammed G Jilani P.Eng, BDS, CED
Mohammed is Co-Founder and President of Jilani and Asuncion Consulting Engineers. He has over thirty-five years of industry experience in the Commercial, Residential, Health Care, Educational, Light Industrial, Transportation, and Aviation sectors. He is a Consulting Electrical Engineer and Building Design Specialist as designated by the Professional Engineers of Ontario.
Mohammed is passionate about providing superior customer value towards every project. His work ethic and expertise is evident in his portfolio and he is known in the industry for promoting a green, sustainable focus in all initiatives. It is his belief that through integrated design process, life cycle cost analysis and attention to detail, one can create a high-performance, sustainable facility.
Mohammed has had the pleasure of designing many landmark projects in Southwestern Ontario with numerous leading architects. The following list showcases a fraction of the projects Mohammed has worked on in his career:
Cambridge Memorial Hospital- Capital Redevelopment Project, Cambridge (Stantec Architects Ltd.)
David Braley Cardio-Vascular Stroke Research Center, Hamilton (Parkin Architects Limited)
Thomson Engineering Building, Western University, London (Malhotra Nicholson Architects)
Fire and Emergency Response Training Center, Lambton College, Sarnia (Architects Tillmann Ruth Robinson Inc.)
Healthplex Building, St. Clair College, Chatham (Jorden and Cook Architects)
Stratford-Perth County Archives and Museum Building (ROA Studio Architects)
McCormick Homes Long-term Care Facility, London (Corner Stone Architecture Inc.)
Students Residence Windsor University, Windsor (Moffat Kinoshita Architects)
Before forming JACE, Mohammed gained valuable experience with some of Ontario's top tier1 engineering consulting firms. Currently he is in charge of overall design and preparation of tender documents for Electrical Systems as well as the firm's new customer acquisition initiatives.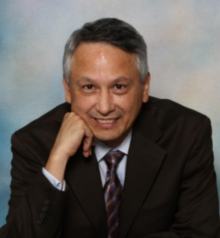 Hernan A Asuncion P.Eng, P.E, CED, LEED AP BD+C
Hernan is Co-founder and Vice-President of JACE. He is a professional Mechanical Engineer licensed in the Province of Ontario and the State of Michigan with over thirty years of international engineering, managerial and business experience. Along with his Mechanical Engineering degree, Hernan has a Masters in Environmental Management. He is a Consulting Engineer, as designated by the Professional Engineers of Ontario, and is also LEED certified.
Hernan's project experience includes low, mid and high-rise healthcare, institutional, commercial, residential, industrial, environmental, entertainment and food industry.
He has worked on projects in Canada, USA, Philippines, China and the Middle East for such clients as Stanford University, Lockheed Missile and Space Company, Ford Motor Company General Motors Corp, Kaiser Permanente, MGM, McMaster University, Western University, St.Joseph Healthcare, Infrastructure Ontario, Canadian Blood Services, and Fanshawe College. The following list is a short sample of Hernan's local and international projects:
Upper Thames River Conservation Authority, Administration Bldg, London ON – LEED Platinum
McMaster University, New Engineering Building, Hamilton ON – LEED Gold
Western University, Medical Building, London ON – LEED Silver
Canadian Blood Services, Brampton Plant, Brampton ON
University of Michigan, Ambulatory Surgery Center, Ann Arbor MI
Kaiser Hospital and Medical Center, Medical Office Renovations, San Francisco CA
General Motors Headquarters, New Center Developments, Detroit MI
Lockheed Missile & Space Company, Clean Room Renovation, Sunnyvale CA
Smith Kline Beecham, Production Facility, Metro Manila, Philippines
Hernan has developed advanced calculations for the sizing and selection of equipment to improve accuracy, efficiency and documentation of projects. His goal is to limit consultant generated changes.
Hernan is in charge of overall design and preparation of tender documents for Mechanical systems. He is also responsible for marketing and sales in Ontario and Michigan as well as the lead engineer for our Michigan initiatives. Syed Shafee Ahamed M.A.Sc
As a former researcher at the National Research Council of Canada (NRC), Syed brings expertise in the Mechanical, Manufacturing and Construction domains as well as advanced technologies such as Building Information Modeling (BIM) to JACE. He has worked on several industrial projects in the past and has made significant contributions towards the adoption and implementation of BIM in Canada.
Syed has authored and peer-reviewed multiple scientific publications in his field and is a recipient of the "Outstanding People Outstanding Achievements" award by the NRC. He has also served as a Technical Reviewer for the Ontario Centres of Excellence (OCE).
In addition to being a Director and advisor to JACE, Syed is an Associate Professor at Lambton College, Sarnia, where he teaches courses in Engineering and Materials. He is also a Lecturer at the University of Western Ontario teaching BIM to Graduate students in the M.Eng program.